Lynne Riley provides intelligent and cost-effective representation to debtors, creditors, creditors' committees, trustees, and plan administrators in all types of business and consumer bankruptcy proceedings. Lynne has served on the panel of chapter 7 bankruptcy trustees for the District of Massachusetts since 1995. Lynne also serves as operating trustee and examiner in chapter 11 cases, and as creditor trustee under chapter 11 liquidation and reorganization plans.
Lynne has argued numerous appeals before the First Circuit Court of Appeals and the Bankruptcy Appellate Panel for the First Circuit, and has authored amicus briefs for the United States Supreme Court, the First Circuit, and the Ninth Circuit Courts of Appeals on significant bankruptcy issues. Her trial and appellate work as counsel and trustee has generated numerous published opinions. Lynne was the editor for the Norton Annual Survey of the Bankruptcy Law, Part II, covering consumer bankruptcy articles and chaired the amicus committee of the National Association of Bankruptcy Trustees for many years. She has written and presented extensively on business and consumer bankruptcy topics, and has published articles for the Norton Annual Survey of Bankruptcy Law, Norton Journal of Bankruptcy Law and Practice, American Bankruptcy Institute Journal, and Journal of the National Association of Bankruptcy Trustees.
Lynne taught consumer bankruptcy at Boston College Law School and New England School of Law, and contracts at University of Massachusetts Law School. Prior to becoming an attorney, Lynne was a public school teacher in Cambridge and worked as a real estate title examiner servicing Middlesex County. Lynne has served as a Land Court Title Examiner for the Massachusetts Land Court and participated as the legal member on Medical Malpractice Tribunals in the Massachusetts Superior Court for many years.
Honors & Awards
Massachusetts Super Lawyers, since 2004
The Best Lawyers in America – Bankruptcy and Creditor Debtor Rights / Insolvency and Reorganization Law, Litigation - Bankruptcy, 2016-2024
Massachusetts Super Lawyers, New England's "Top 100 Lawyers"
Massachusetts Super Lawyers, New England's "Top 50 Women"
Lawdragon, Leading U.S. Bankruptcy & Restructuring Lawyer, 2020, 2022-2023
Chambers USA, America's Leading Bankruptcy & Restructuring Lawyers, since 2019
Massachusetts Lawyers Weekly, "Top Women of Law," 2019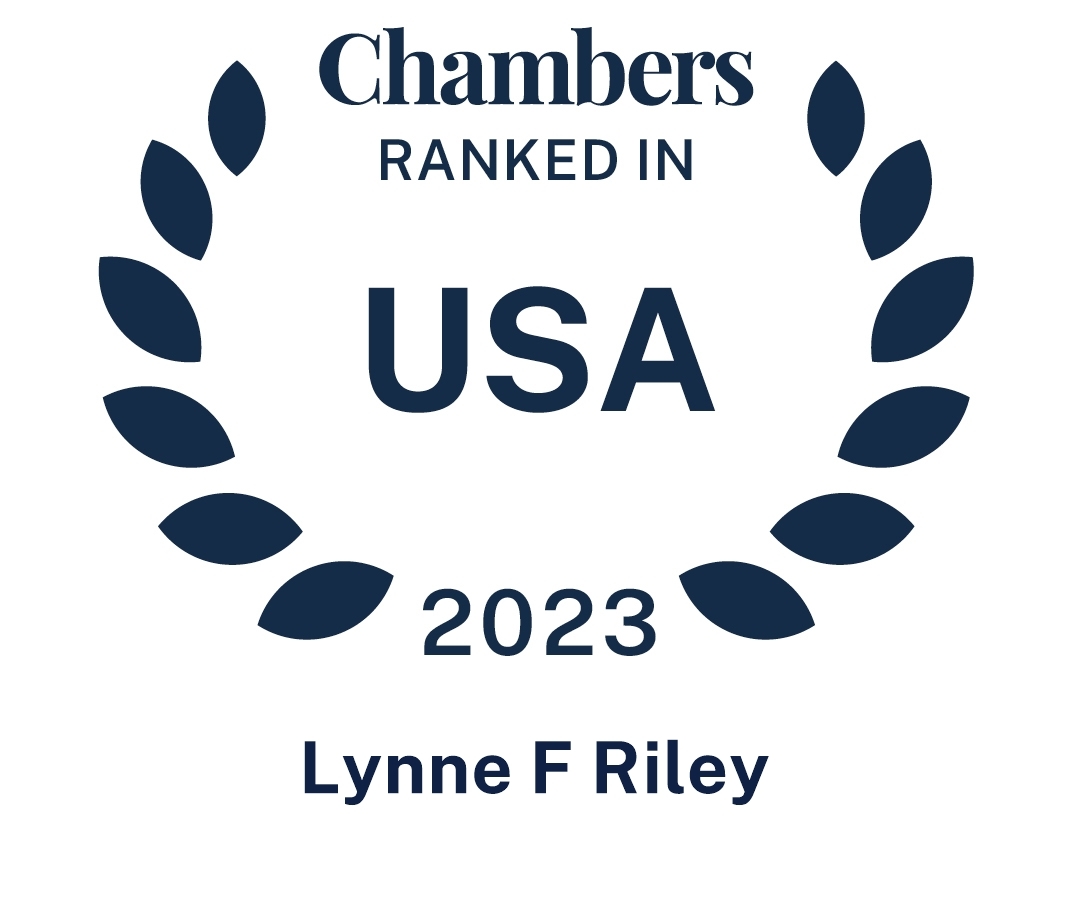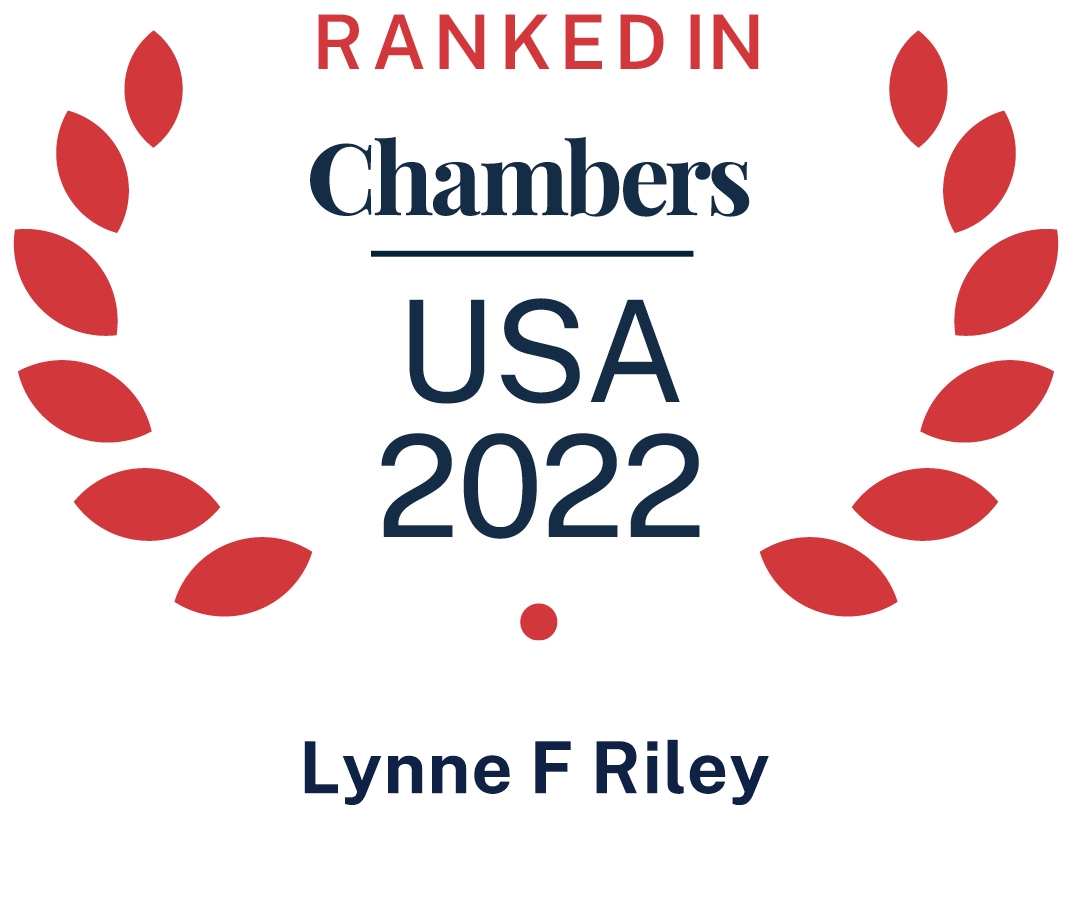 Massachusetts
U.S. Court of Appeals for the First Circuit
U.S. Court of Appeals for the Ninth Circuit
United States Supreme Court
JD, cum laude, Suffolk University Law School
BA, cum laude, University of Massachusetts at Amherst
Reported Opinions
In re Auto Imports, Inc., et al, 162 B.R. 70 (Bankr.D.N.H. 1993)
Mayes v. Chrysler Credit Corporation, 37 F.3d 9 (1st Cir. 1994)
In re Griffin, 208 B.R. 608 (Bankr. D.Mass. 1997)
In re Letsche, 234 B.R. 208 (Bankr. D.Mass. 1999)
In re Konick, 236 B.R. 524 (1st Cir. BAP 1999)
Barboza v. Solomon, 235 F.3d 31 (1st Cir. 2000)
In re Sciaba, 334 B.R. 524 (Bankr. D.Mass. 2005)
Riley v. Decoulos et al. (In re American Bridge Products, Inc.) 328 B.R. 274 (Bankr. D.Mass. 2005)
Marrama v. Citizens Bank of Massachusetts, et al., 430 F. 3d 474 (1st Cir. 2005)
Riley v. Tougas et al. (In re Tougas) 338 B.R. 164 (Bankr. D.Mass. 2006)
In re E.J. Sciaba Contracting Company, Inc., 2006 WL 217980 (Bankr. D.Mass. 2006)
Marrama v. Citizens Bank of Massachusetts, et al., 549 U.S. 365, 127 S. Ct. 1105 (2007)
In re Wolverine Proctor & Schwartz, LLC, 397 B.R. 179 (Bankr. D.Mass. 2008)
Riley v. Johnson (In re Johnson)BAP No. MB 07-061 (2008) (not for publication)
Riley v. Sullivan (In re Sullivan), 387 B.R. 353 (1st Cir. BAP 2008)
Riley v. National Lumber (In re Reale), 584 F3d 27 (1st Cir. 2009)
In re Wolverine Proctor & Schwartz, LLC, 404 B.R. 1 (Bankr. D.Mass 2009)
In re Wolverine Proctor & Schwartz, LLC, 2009 WL 4061801 (Bankr. D.Mass. 2009)
In re Wolverine Proctor & Schwartz, LLC, 2009 WL 1271953(Bankr. D.Mass 2009)
In re Massillon, 2010 WL 916891 (Bankr.D.Mass. 2010)
In re Wolverine Proctor & Schwartz, LLC, 436 B.R. 253 (D.Mass 2010)
In re GCP CT School Acquisition LLC, 429 B.R. 817, (1st Cir. BAP 2010)
In re GCP CT School Acquisition LLC, 443 B.R. 243 (Bankr. D Mass 2010)
In re Genzler, 426 B.R. 407 (Bankr.D.Mass. 2010)
Riley v. Decoulos (In re American Bridge Products, Inc.), 599 F.3d 1 (1st Cir. 2010)
In re Coronella Properties, LLC, 2011 WL 839529 (Bankr. D.Mass. 2011)
In re Wolverine Proctor & Schwartz, LLC, 447 B.R. 1 (Bankr. D.Mass 2011)
In re Wolverine Proctor & Schwartz, LLC, 449 B.R. 1 (Bankr. D.Mass 2011)
In re Soares, 471 B.R. 20 (Bankr. D.Mass. 2012)
In re Angelo, 09-22241-FJB, 480 B.R. 70 (Bankr. D.Mass. 2012)
In re Puffer, 674 F.3d 78 (1st Cir. 2012)
In re Sullivan, 674 F.3d 65 (1st Cir. 2012)
In re Bellingham Ins. Agency, Inc., 702 F.3d 553 (9th Cir. 2012), cert. granted, Executive Benefits Ins. Agency v. Arkison,133 S. Ct. 2880 (June 24, 2013)
Follo et. al. v. Morency (In re Morency), 2013 WL 1342485 (Bankr. D.Mass. 2013)
Riley v. Countrywide Home Loans, Inc. and Bank of America, N.A. (In re Duplication Management, Inc.) 510 B.R. 562 (Bankr. D.Mass 2013)
Fellow, American College of Bankruptcy
Member, Education Committee, Region One, American College of Bankruptcy
Member, American Bankruptcy Institute
Member and former Chair, International Women's Insolvency and Restructuring Confederation, New England Network
Former Member, Pro Bono Committee, American College of Bankruptcy
Former Board Member and Chair, Amicus Committee, National Association of Bankruptcy Trustees
Former Co-chair, Bankruptcy Section, Boston Bar Association
Former Member, Education Committee, Boston Bar Association
Publications
BAPCPA at Ten: Enhanced Domestic Creditor Protections and Enforcement Rights, 2016 the National Conference of Bankruptcy Judges, American Bankruptcy Law Journal, 2016
Brief of Amicus Curiae: National Association of Bankruptcy Trustees, Executive Benefits Insurance Agency v. Peter H. Arkison, Trustee, Solely in His Capacity as Chapter 7 Trustee of the Estate of Bellingham Insurance Agency, Inc., The United States Supreme Court, 2014
Brief of Amicus Curiae: National Association of Bankruptcy Trustees, Brandon C. Clark and Heidi K. Heffron-Clark v. William J. Rameker, Trustee, et al, The United States Supreme Court, 2014
Brief of David Lamar Sinkfield, Respondent, in Opposition to Petition for Certiorari, Bank of America, N.A. v. David Lamar Sinkfield, The United States Supreme Court, 2014
Author, Filing a Bankruptcy Case, Massachusetts Continuing Legal Education, 2014 Manual for Bankruptcy Practice in Massachusetts, Chapter 2, 1st Ed. 2014
Brief of Amicus Curiae: National Association of Bankruptcy Trustees, Stephen Law v. Alfred Siegel, Trustee, The United States Supreme Court, 2013
Editor, Norton Annual Survey of Bankruptcy Law, Part II, 2013 Edition
Author, Divorce and Bankruptcy, Massachusetts Continuing Legal Education, Massachusetts Divorce Law Practice Manual, Volume III, Chapter 28, 2012
Recent Supreme Court Consumer Bankruptcy Cases and Their Implications, 2011 Norton Annual Survey of Bankruptcy Law and Practice; 2011 Ann. Surv. of Bankr. Law Part II § 1
Intersection of Divorce and Bankruptcy: BAPCPA and Other Developments, 2010 Norton Annual Survey of Bankruptcy Law and Practice; 2010 Ann. Surv. of Bankr. Law Part II § 1
Editorial Advisory Board, Norton Journal of Bankruptcy Law and Practice, 2008 – Present
Associate Editor, Norton Annual Survey of Bankruptcy Law, Part II, 2007 - 2012 Editions
Editorial Advisory Board, Norton Annual Survey of Bankruptcy Law, 2007-Present
Seminars
Presenter, Use of Technology in Administering Bankruptcy Cases, International Association of Insolvency Regulators, World Bank, Washington, D.C., 2014
Moderator, Bankruptcy and the U.S. Supreme Court: An Insider's View of 2014 Decisions, 21st Annual Northeast Bankruptcy Conference, Stowe, VT, 2014
Moderator, Law v Siegel (v.Equity) - The Supreme Court's Decision: Twenty Fourth Annual Bankruptcy Bench Meets Bar Program, Boston Bar Association, 2014
Panelist, Homestead Reform: Three Years Later, Real Estate Bar Association Annual Meeting and Conference, Norwood, Massachusetts, 2013
Panelist, Chapter 7 Hot Topics, National Conference of Bankruptcy Judges, Atlanta, Georgia, 2013
Panelist, Divorce and Bankruptcy, American Bankruptcy Institute, 31st Annual Spring Meeting, Washington D.C., 2013
Chair, Ethics on the Bankruptcy Frontier, Annual Convention of the National Association of Bankruptcy Trustees. Colorado Springs, Colorado, 2012
Panelist, Massachusetts Homestead and Other Exemption Issues, Twenty Second Annual Bankruptcy Bench Meets Bar Program, Boston Bar Association, 2012
Panelist, Family Law and Bankruptcy, Annual Convention of the National Association of Bankruptcy Trustees, Amelia Island, Florida, 2011
Moderator, Espinoza and Beyond, Recent Supreme Court and Circuit Court Decisions Impacting Consumer Debtors and Practitioners, American Bankruptcy Institute, 29th Annual Spring Meeting, Washington D.C., 2011