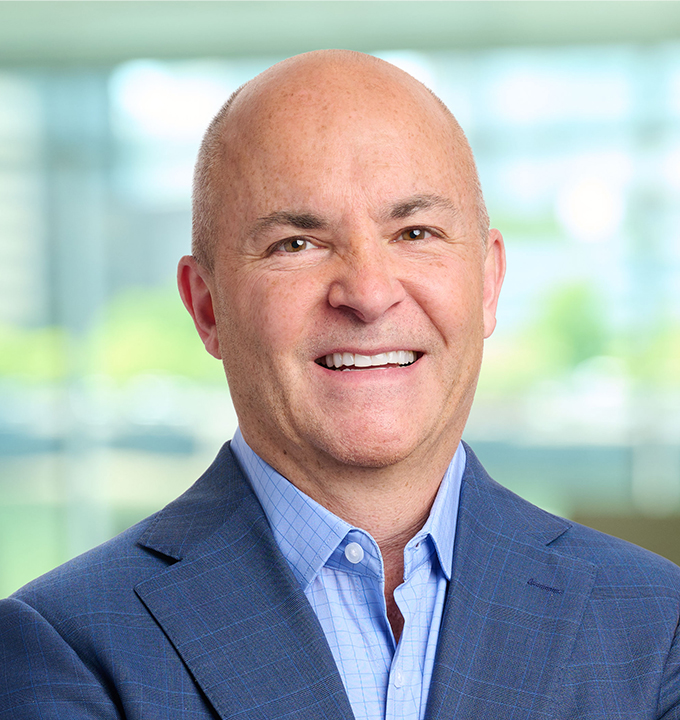 George W. Price
Partner
---
Administrative Assistant
Mary Boyea
Email
George W. Price represents businesses and individuals in a wide range of complex business litigation matters in state and federal courts nationwide. He has significant experience in law enforcement and investigations, having served as a police officer, Senior Special Agent with the DEA, and Special Assistant District Attorney with the Middlesex County District Attorney's Office. George brings to bear this background to represent publicly traded companies, as well as individuals and corporate officers and directors, in a variety of disputes and special investigations.
His experience spans diverse matters involving breaches of fiduciary duty, conversion, theft of trade secrets, unfair and deceptive business practices, mergers and acquisitions, improper valuation, partnerships, professional negligence, insurance, environmental pollution, real estate, employment matters, defamation, civil rights, and trust disputes.
Prior to obtaining his law degree, George was a Senior Special Agent with the DEA serving in both the Boston and Atlanta Field Divisions for over six years. George was the primary case agent in several of the most significant criminal cases brought by the Department of Justice. Prior to joining the DEA, George worked as an investigator for a Massachusetts corporation that handles criminal investigations for private businesses, and as a research analyst and police officer for the Boston Police Department.
Honors & Awards
Massachusetts Super Lawyers – Business Litigation, 2012-2021
Recipient of the U.S. Vice Presidential National Performance Review Award
Recipient of the Drug Enforcement Administration Special Service Award
Recipient of the Overall Outstanding Agent Award from the D.E.A./F.B.I. Academy
Recipient of the Outstanding Academic Achievement Award from the D.E.A./F.B.I. Academy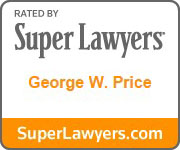 Massachusetts
U.S. District Court for the District of Massachusetts
U.S. Court of Appeals for the First Circuit
JD, Northeastern Law School
MS, Criminal Justice, Northeastern University
BS, magna cum laude, Northeastern University
Federal Bankruptcy Litigation
Represented private equity firm in multi-state litigation filed in the Federal Bankruptcy Court for the Central District of California, defending the client against claims for breach of fiduciary duty. The highly contested and complex case revolved around the client's investment in a distributor of medical devices that filed for Chapter 11 bankruptcy relief. The litigation was commenced in the bankruptcy court by the Creditors' Committee, and it eventually involved concurrent proceedings before several federal district court judges. By vigorously contesting the allegations at every stage of the proceedings, and aligning the client's defense with other co-defendants, a very favorable settlement was obtained and the claims were ultimately dismissed with prejudice.
Internal Investigations
Conducted a number of significant internal investigations for both public and privately held companies to uncover officer and director malfeasance, as well as employee diversion, fraud and theft. In each of those investigations, George worked to direct various outside consulting contractors to uncover and preserve evidence of unlawful actions. He then worked collaboratively with law enforcement in the prosecution of the officers and employees.
Due Diligence / Background Investigations
In addition to conducting internal investigations, George has conducted several background investigations for a $6 billion private money management firm concerned with the background and connections of its potential investors. In one instance, he uncovered evidence that potential investors had significant ties to known terrorist organizations and the attacks of September 11th.
Theft of Trade Secrets
Recently, after more than three years of litigation in both the Massachusetts Superior Court and United States Bankruptcy Court, George was successful in obtaining a $3.76 million-dollar judgment for his Plaintiff client in a theft of trade secrets case, along with having all the counterclaims of the Defendants dismissed with prejudice.
Family Trust Dispute
Represented several defendant Trustees and beneficiaries in a significant family trust dispute filed against our clients in the Massachusetts Federal District Court. After more than 2 years of litigation, George was successful in having all but one of the claims against his clients dismissed at summary judgment. The final claim was settled for less than $5,000 which was offset by the Court Ordered sanctions against the Plaintiffs in the case.
Defamation and Civil Rights Actions
In several different matters, George represented more than twenty defendants in several separate high-profile defamation and civil rights actions filed in Massachusetts. In one matter, George, in addition to the larger team of counsel, was successful in having all claims dropped against all 17 defendants without a single dime being paid by the defendants.
Manufacturing Fraud Litigation
Represented a foreign country's public transit authority that had been defrauded by a Massachusetts mint that had unlawfully manufactured and sold more than $5 million in counterfeit transit tokens on the black market. George was able to obtain a $9.5 million ex parte attachment against the defendant's assets, and a $2.5 plus million-dollar settlement immediately after filing a verified complaint on behalf of the client.
Post-Merger and Acquisition Valuation Litigation
Represented the officers and directors of an acquired private company in a post-merger and acquisition dispute over the valuation of the acquired company prior to sale. In that matter, George was successful in proving that the publicly traded company acquiring the private company had failed to engage in proper due diligence which ultimately resulted in a very favorable settlement for the client.
Pre-Merger and Acquisition Arbitration
Recently represented a publicly traded company in a breach of contract dispute before the International Court of Arbitration which involved the defendants' failure to perform pursuant to an Acquisition Agreement. During a week-long arbitration proceeding, George was successful in proving that the defendants had breached the contract and the client was awarded more than $4.5 million in damages.
MANPAD Litigation
Represented a publicly traded company in a dispute involving the origin of inventorship for an anti-manpad system (man portable anti-defense systems). As a result of George's involvement, an exceptionally favorable settlement agreement was reached.
Custom Sensor Litigation
Represented a privately held corporation and an individual inventor of custom sensor equipment in a dispute over the inventorship and ownership of certain highly classified inventions. George was successful in negotiating a settlement after demonstrating that our client was the sole inventor. In connection with that matter, he worked collaboratively with various U.S. Intelligence Agencies.
Insider Trading Investigation
Represented the head of a publicly traded company in an insider trading investigation conducted by the Securities and Exchange Commission. As a result of a detailed analysis of numerous business and telephone records submitted to the prosecuting authority, no charges were filed against the client and the matter was closed.
Department of Justice Antitrust Investigation
Represented the target of a Department of Justice investigation into alleged antitrust and bid rigging violations. After a careful analysis of numerous business records, George and other attorneys were successful in preparing a memorandum which was sent to the Department of Justice resulting in no charges filed.
Employment Matters
In addition to these various litigation matters, George has represented several local high-profile sports team executives, including a number of senior executives with both the Boston Red Sox and the Arizona Diamondbacks in the negotiation and drafting of their employment agreements.
U.S. Department of Labor Investigation
Represented a chain of restaurants in an investigation by the Department of Labor regarding claims of unpaid overtime. The investigation spanned a number of years and hundreds of employees, which could have resulted in millions of dollars in potential damages and civil penalties, as well as potential criminal charges. After assembling the appropriate team of investigators, litigators, tax and criminal counsel, George and other attorneys were able to correctly define the true scope of the clients' issues and then address them decisively. Working closely with management and government personnel, the team negotiated a highly favorable settlement for less than 20% of the potential penalties. Significantly, no criminal charges were ever filed.
Member, American Bar Association
Member, Boston Bar Association