March 2, 2023
Casner & Edwards Mourns the Loss of Longtime Partner Stan Cygelman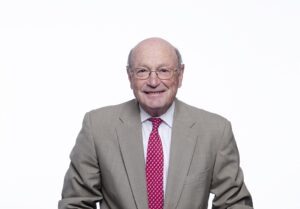 It is with great sadness that we announce the passing of Stanley (Stan) Cygelman, a partner in the corporate and business law group at Casner & Edwards. Stan devoted his legal career to corporate and intellectual property law, representing a wide array of clients including advertising agencies, consulting firms and other professional services providers. Stan joined the firm in 2009 and quickly became a beloved and valuable member of the Casner team. 
"Stan was a brilliant attorney with an analytical mind who took great care to protect his clients' interests. He was in a league of his own," said Casner partner and colleague, George Price.  
Being a lawyer was a profession well suited to Stan's keen intellect, highly defined analytic ability, tremendous work ethic, and dedication to achieving the optimal outcome for his clients. His client relations spanned years and sometimes even decades, with many clients becoming close friends. 
Stan also served as a mentor to the firm's younger attorneys. "I can't adequately express how much Stan meant to me, my development as an attorney, and my experience here at Casner. I'll be forever indebted to him," said Casner partner Steve Ayr.
Stan graduated from MIT in 1968 with a degree in chemistry, then later earned his J.D. from Suffolk University School of Law and a Master's in Tax Law from Boston University. 
"Bringing Stan into the firm to bolster our corporate practice was one of the best decisions we ever made," said his Casner colleague and close friend, Steve Perry. "He will be sorely missed, both professionally and personally."
We Can Help You
Contact us today to learn more about how the attorneys at Casner & Edwards can help you with your legal needs.
Let's Talk