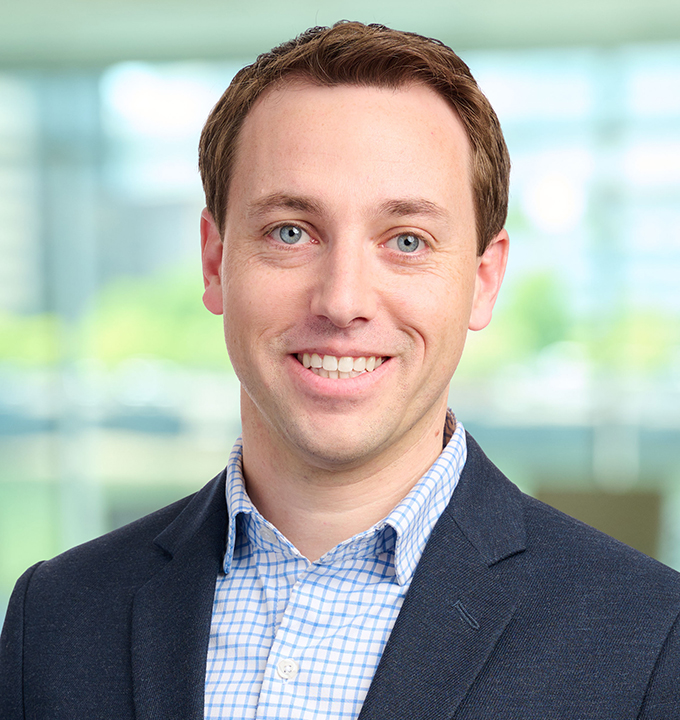 Steven M. Ayr
Partner
---
Administrative Assistant
Marion Sullivan
Steve is a corporate attorney who represents businesses and their founders through all stages of their life-cycle, from early-stage formation and financing, to their day-to-day operations, and through exit. Industry agnostic, Steve is the first call on legal matters for founders in a range of industries, to whom he provides practical, efficient, and tailored advice taking into account each client's unique business, challenges, and priorities.
As counsel to early-stage companies, Steve works with founders to form their entities, put the legal pieces in place to be operational, and take in the financing that will help them grow and execute on their vision.
As a company grows, much of Steve's focus is on drafting and negotiating the agreements that form the backbone of an operating business, but Steve also has a particular focus on intellectual property and data privacy matters, helping clients manage and protect IP portfolios, draft and maintain online privacy policies and disclosures, and maintain compliance with data privacy regulations.
Finally, Steve frequently represents founders and companies in the sale of their business. As deal counsel, Steve functions as part of a team, including a client's tax advisors, employment counsel, and regulatory specialists when needed, to ensure that the client realizes the most value out of what they've built.
Prior to Casner & Edwards, Steve started his own law practice right out of law school in 2009, before joining a small startup-focused law firm that was acquired by Casner & Edwards in 2017.
Honors & Awards
Boston Magazine, "Top Lawyers" – Corporate Law, 2021-2022
The Best Lawyers in America "Ones to Watch" - Corporate Law, Intellectual Property Law, 2021-2024
Massachusetts Super Lawyers, "Rising Star" - Business/Corporate, 2014-2022

Massachusetts
Connecticut
JD, Catholic University, 2008
BA, Boston College, 2005
Mergers and Acquisitions
Represented owner of a closely-held manufacturing business in $20M asset sale to international manufacturer and distributor
Represented owners of a pharmaceutical training and compliance business in $21M asset sale to national provider
Represented early-stage biotechnology company from formation through acquisition, by way of merger, by an international biotechnology conglomerate
Represented owner of a closely-held manufacturer of specialty adhesives and coatings in $7M asset sale to private equity purchaser
Represented purchaser in $10M acquisition of machine vision system manufacturer with respect to both acquisition and acquisition fund formation
Represented seller of a service management process consulting business in $7.5M asset sale to national accounting firm
Represented purchaser of regional manufacturer's representative in the electrical industry by way of stock sale
Represented seller, as part of a team of Casner attorneys, of multiple locations of a behavioral therapy business to multiple purchasers, with a focus on negotiation and assignment of insurance agreements and regulatory approvals
Represented prominent open source software foundation with respect to its merger with a separate open source software foundation, with client as the surviving entity, as well as its later merger with an additional open source software foundation
Represented seller of a biostratigraphic consulting company in an asset sale to national oilfield biostratigraphy company
Financing
Represented local food product company in corporate reorganization and $40M Series A financing, in conjunction with negotiation and signing of lease and related agreements for acquisition and build-out of manufacturing facility
Represented early-stage business operating in the energy sector in cumulative $18M Series A and Series B financings
Represented early-stage biotherapeutics company with respect to formation, operation, $850K convertible note financing, $4.8M Series Seed preferred stock financing, and associated $2M SAFE financing
Represented early-stage mobility product manufacturer in $1M SAFE financing
Represented early-stage company with a website hosting and service online communities in cumulative $1.5M SAFE financings, and subsequent $1.9M Series Seed preferred stock financing
Represented local food product company in corporate conversion and $2M Series A financing
Represented apparel manufacturer in corporate reorganization and $1.5M Series Seed financing
Represented investor with respect to cumulative Series Seed preferred stock financings of a real estate technology platform company in the amount of $1.7M
Represented fund manager with respect to formation of a private equity fund for acquisition of a machine vision system manufacturer
Represented fund manager with respect to formation of real estate investment fund for development of certain properties in Maine and beyond
Intellectual Property
JS Foundation – As outside general counsel to the re-launched JS Foundation, Steve counsels the Foundation's Board and Executive Director on all aspects of open source software licensing, branding, and trademark registration and enforcement. In this role, Steve manages the Foundation's ever-growing trademark portfolio, a value-add that the Foundation is able to pass along to the open source projects they support.
Fitness Brand – Steve manages the trademark portfolio for a Boston-based and ever-expanding fitness brand. On a day-to-day basis Steve provides counsel on IP strategy, registers marks, undertakes trademark enforcement actions, and handles trademark prosecution and cancellation issues in front of the Trademark Trial and Appeal Board.
Outside Counsel
Outside general counsel to local food product company with particular focus on day-to-day operations and contractual matters, including supplier, distributor, and vendor contracts, real estate leases and licenses, and online store terms, conditions, policies, and data privacy matters
Outside general counsel to health product manufacturer with particular focus on contract manufacturer and distributor agreements
Outside general counsel to early-stage manufacturer of photovoltaic cells and related technologies, with particular focus on drafting and negotiation of international distribution agreements
Outside general counsel to information technology managed service provider involved primarily with the negotiation and management of day-to-day customer contracts, with a particular focus on data security matters
Outside general counsel to investment fund and several portfolio companies, working a full range of day-to-day legal matters, but especially on drafting and negotiation of manufacturing and distribution agreements
Outside general counsel to an online healthcare community and resource company with particular focus on data security, privacy, and compliance matters
Outside general counsel to an environmental advocacy and media organization providing day-to-day contractual review and advice, with particular focus on grant compliance and data security, privacy, and compliance matters
Publications
Co-author, "Why You Should Amend Your LLC Operating Agreement Now," Published by SmallBizDaily
Above The Law – How a Startup Attorney Uses Cloud Computing
Federal Bar Association, IP Legal Browser, Golan v. Holder: Copyright, Free Speech, and the Public Domain
Seminars
Massachusetts Continuing Legal Education, Inc.: 6th Annual Super Marketing Conference, Websites Well Done, 2016
Boston Bar Association: What It's Really Like Working in Boston's Tech Space, 2016
Boston Bar Association: Tech Toys for Lawyers, 2015
Massachusetts Bar Association: Cloudy With a Chance of Sanctions, Forecast For Successful Cloud Computing, 2015
Massachusetts Bar Association: Tech Tips For Lawyers, 2014, 2015
Massachusetts FirmFuture Conference: Law Practice In The Cloud, 2012
Massachusetts Continuing Legal Education, Inc.: Hanging Your Shingle, 2012 - 2014
Massachusetts Continuing Legal Education, Inc.: Pathways to Practice, 2010 – 2016
Boston Bar Association: Limited Assistance Representation, 2012
Boston Bar Association: Small firm, Big Technology, 2012
Boston Bar Association: The iPad in Legal Practice, 2012
Massachusetts Bar Association, Business Law Section Council, Chair; Frequent CLE Presenter
Massachusetts Continuing Legal Education, Inc., CLE Presenter