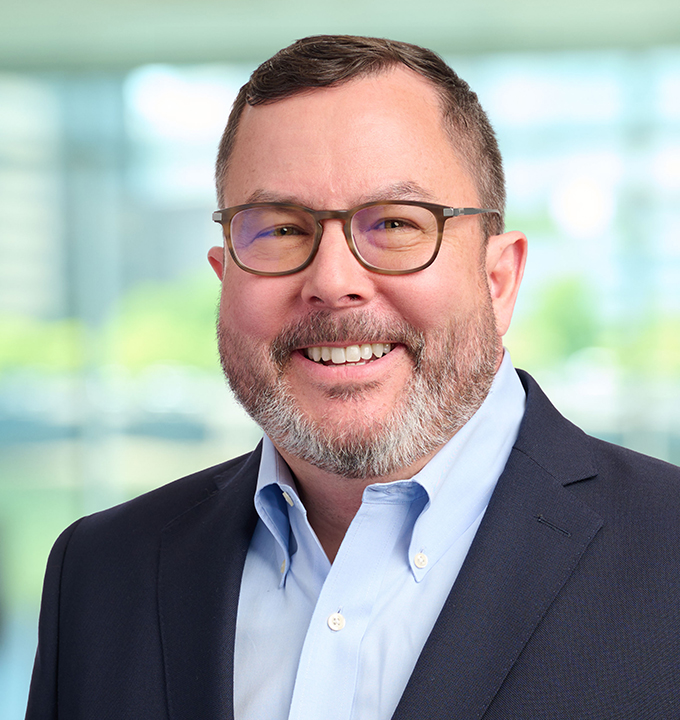 John T. Morrier
Partner
---
Administrative Assistant
Lorraine Fleury
Email
John Morrier works with troubled companies and their owners in business restructuring matters, both court-supervised and out of court, and advises clients in buying and selling assets in distress situations.
Both a litigator and a deal lawyer, John has extensive experience in all aspects of bankruptcy and commercial law, including litigation in federal and state courts and structuring and documenting complex transactions. He represents debtors, receivers and bankruptcy estate professionals, secured and unsecured creditors, executives, insurers, landlords, and other parties in state and federal court receiverships and bankruptcy proceedings as well as out of court restructurings, workouts and other insolvency matters. He regularly advises directors and officers in their duties in solvency-challenged situations.
John has worked with clients to develop and execute business strategy in a broad array of industries, including companies and nonprofit organizations in the real estate, technology, education, healthcare, biotechnology, cannabis, retail, manufacturing, finance and professional services fields.
Honors & Awards
Chambers USA, "America's Leading Business Lawyers," since 2006
Massachusetts Super Lawyers – Bankruptcy, since 2005
Super Lawyers Massachusetts, "Top 100," 2011-2013
Boston Magazine, "Top Lawyer" – Bankruptcy & Workout, 2021-2022
The Best Lawyers in America – Bankruptcy and Creditor Debtor Rights / Insolvency and Reorganization Law, Litigation – Bankruptcy, since 2007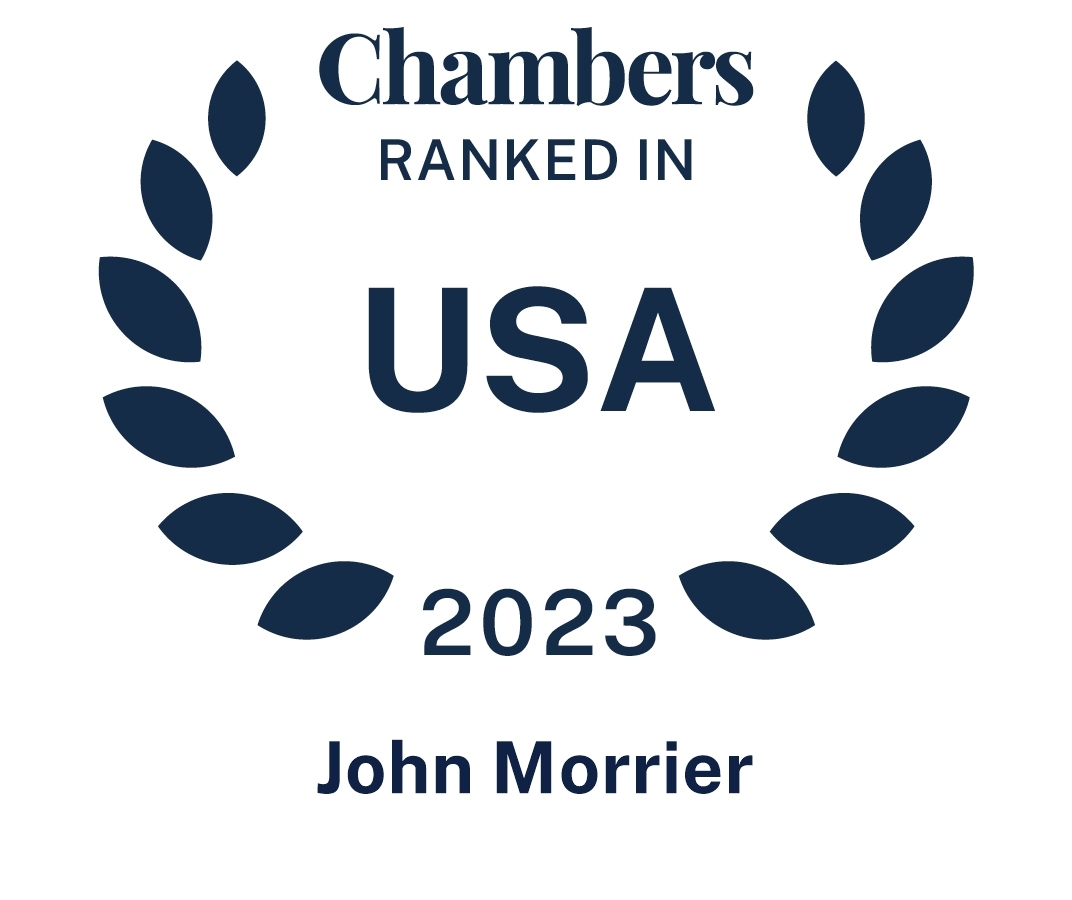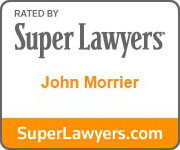 JD, Boston College Law School
MBA, Boston College Carroll School of Management
BA, Boston College

John represents debtors, creditors, committees, trustees, receivers, and fiduciaries in a variety of industries, including real estate, healthcare, education, restaurants, retail, and manufacturing. Recent engagements include the following:
Healthcare, Education & Nonprofit Organizations
Skilled Nursing Facility Receiverships: John is counsel to the Receiver of 13 skilled nursing facilities in Massachusetts in six state and federal cases. As counsel, John advises the Receiver on financial and operational restructuring, asset sales, and regulatory matters including transfers and facility closures.
Skilled Nursing Facility Restructuring: John has represented owners of skilled nursing facilities in the restructuring of their financial obligations, and operational and financial turnaround.
Quincy Medical Center, Inc.: As lead counsel in the Chapter 11 bankruptcy case of this acute-care community hospital, John counseled the client in completing the sale of the hospital to a for-profit company in 90 days, and confirming its Chapter 11 plan.
Boston Biomedical Research Institute: As insolvency counsel, John assisted this independent research institute in the orderly wind-up of the operations, in which the secured bondholders and other creditors were paid 100%.
Hebrew College: John represented Hebrew College in the successful restructuring and refinancing of its bond debt, and the sale-leaseback of its campus facilities, a series of transactions which stabilized the College's financial future.
The MacDuffie School: John represented the private company which purchased assets of The MacDuffie School, enabling the school to continue its mission of college-preparatory secondary education.
Restaurants & Retail
Joe Tecce's: John represented this restaurant, an institution in Boston's North End, in the restructuring of its real estate holdings and its bankruptcy liquidation.
Sunset Partners/Bema Restaurant Group Corp./Everest Crossing: John represents the Chapter 7 Trustee of these restaurant holding companies in the liquidation of their restaurant operations, including the sale of liquor licenses for locations in Boston, Cambridge and Brookline, Massachusetts.
Official Committees
Cashman Equipment Corp.: Counsel to the Official Committee of Unsecured Creditors in the Chapter 11 cases of an international barge company in which the confirmed plan provides for 100% dividend with interest to unsecured creditors.
Tellos: John represented the Official Committee of Unsecured Creditors of this Boston fashion retailer in its successful Chapter 11 reorganization.
Real Estate
John is part of the Casner & Edwards team that represents a real estate investment holding company and its affiliates. Over the last several years, he has represented this client group in a variety of transactions, including sales, refinancings, and other restructurings.
Seminars
Panelist, Church and other Nonprofit Entity Bankruptcy Cases, 2019 Bankruptcy Bench Meets Bar Conference, Boston Bar Association, 2019
Panelist/Moderator, Bankruptcy Alternatives – ABCs, Receiverships, Secured Party Sales, 2018 New England Bankruptcy Law Conference, Massachusetts Continuing Legal Education, 2018
Panelist, Healthcare Insolvency, American Bankruptcy Institute Northeast Bankruptcy Conference, 2015
John Morrier and Anita Lichtblau, Webinar and CLE Presentation, 2015
Presenter, Young Bar Meets Bankruptcy Bench, Boston Bar Association, 2014
Panelist, The Transactional Side of a 363 Sale, American Bankruptcy Institute Northeast Bankruptcy Conference, July 2013
Conference Co-Chair, Bankruptcy Bench Meets Bar, Boston Bar Association, 2012-2013
Panelist, Purchasing and Transferring Real Estate in Bankruptcy, Mass. Real Estate Bar Assoc. Annual Conference, 2011
Conference Co-Chair / Judicial Panel, 2011 New England Bankruptcy Law Conference, Massachusetts Continuing Legal Education, 2011
Panelist, New England Family and Closely Held Business Law Conference, Massachusetts Continuing Legal Education, 2008-2011
Recharacterization of Debt to Equity: From 'Kabuki outcomes' to a Gestalt Approach, Boston Bar Association Bankruptcy Bench Meets Bar Conference, May 2007.
Member, Boston Bar Association. Former Co-Chair, Bankruptcy section, Boston Bar Association, 2011-2013
Member, American Bankruptcy Institute
Member, Boston Bar Foundation
Member, Massachusetts Bar Association
Member, Turnaround Management Association
John shares the firm's commitment to pro bono legal services, and regularly represents individuals and institutions pro bono in insolvency matters.